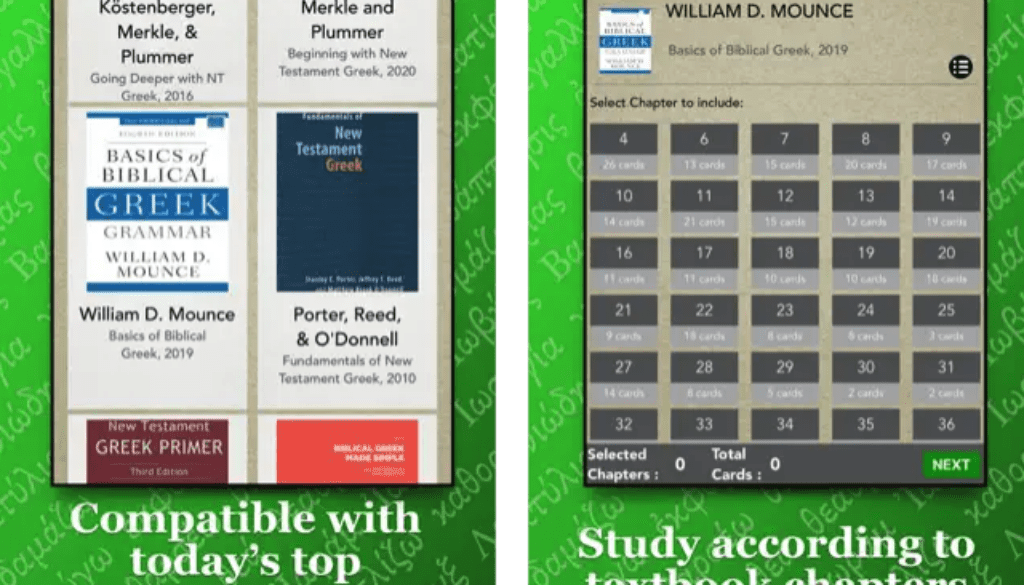 You can purchase this book HERE (Affiliate Link)
A helpful resource when studying Beginning with New Testament Greek: An Introductory Study of the Grammar and Syntax of the New Testament is the app FlashGreek.
On my first read through this book, I missed the recommendation and implore you not to ignore it. I spent hours making my own flashcards to learn greek, but this app makes it incredibly easy. You can narrow it by chapters of the book, picture hints, audio playback, and examples in context; it's a game changer.
You can find this app here: https://apps.apple.com/us/app/flashgreek-pro-hd-flashcards/id542281591